Jumping for Joy over this new pet super food!
Let's talk about your four legged best friend, ok?
Did you know that 60% of dogs DIE of CANCER?
Did you know that 30% of cats DIE of CANCER?
Did you know that 20% to 25% of dogs to as high as 90% of senior cats SUFFER from osteoarthritis or degenerative joint disease?
So, want some GOOD NEWS? That could save your pet's life, spare them from suffering, extend their lives, and probably save you a ton of money in medical vet bills?
The ANSWER TO CANCER, and most diseases, is a strong immune system.
Although ALL humans, cats and dogs are already battling cancer, it is impossible for cancer to develop IF the immune system is strong enough.
When you have strong IMMUNITY, you and your pets are bullet proof.
Excerpt from a recent news release:
Veterinarian Develops Super Food for Dogs and Cats
Dr. Gus Brooks, veterinarian in cooperation with Nutritional Science Ph.D., Dr. Anthony Kleinsmith have developed the perfect super food supplement for dogs and cats.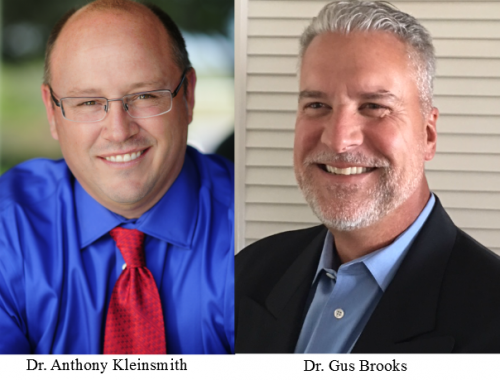 Salt Lake City, United States - March 15, 2018 — A super food has been developed by Gus Brooks, DVM and Anthony Kleinsmith, PhD in Nutritional Science that is adding healthy years to dogs and cats. The new dog and cat line of products will be available the end of March.
The pet super food known as Colostrum6 for canines and felines is being manufactured and distributed by Anovite of which Dr. Kleinsmith is CEO and Dr. Brooks is Head of the Veterinarian Medical Board.
The super food is colostrum from the bovine which closely resembles the human colostrum of mother's milk.
Anovite has been marketing its bovine colostrum for human consumption for over 2 years through its nationwide distribution network.
Gino of AZ, said, "I have been taking the human based food colostrum for over a year and feel better than I have prior to taking it." He further commented, "I am really excited about the new dog and cat food colostrum and can't wait to start my dog and cat on it."
Dr. Brooks is quoted as saying, "This is the most exciting thing I have seen in the pet world in my 26 years. The Anovite dog and cat food colostrum supplement is going to add healthy years to dogs and cats and bring back some of their youthful energy." He went on to say, "The results we have seen with our test subjects have been exceptional."
The pet food colostrum comes in a powder formula that easily added to the dogs and cats regular meals. Since it is pure food it can be given multiple times a day without concern.
Dr. Kleinsmith holds degrees in Human Nutrition and Finance. He is a member of the Natural Nutritional Food Association. As the CEO of Anovite his focus is to educate people on the importance and the incredible benefits of Colostrum6.
Dr. Gus Brooks is Head of Anovite's Veterinary Medical Board. He is also Chief of Staff, Chief of Surgery and CEO at Lakeside Animal Medical Center P.C. located in Michigan. In addition, Gus oversees all medical and surgical protocol for his Associate Doctors. He has been practicing Veterinary Medicine for 26 years. He specializes in exotic medicine and surgery.
TWO 3 Minute Recordings by Dr. Gus Brooks
For Consumers: J.MP/LOVEYOURPET (all CAPS)
​​For Veterinarians: J.MP/HELPINGPETS (all CAPS)
Or listen over the phone:
641-715-3589 Pin 315-743-794#
* For Consumers: Reference # 116 (3 minutes)
* For Veterinarians: Reference # 117 (3 minutes)
***********************************************************
Hear the recording of the 30 minute conference call on April 12th with Dr. Gus Brooks and Dr. Kleinsmith:
641-715-3589 Pin 315-743-794#
Reference # 118


Watch this 4 minute overview video about Pets and Cancer:
The Truth About Pet Cancer - Announcement by Ty Bollinger - YouTube
4:03https://www.youtube.com/watch?v=FIRQ-IWBLsMMar 23, 2018 - Uploaded by The Truth About CancerWatch this video to see Ty Bollinger's exciting announcement about TTAC's brand new docu-series: The ...